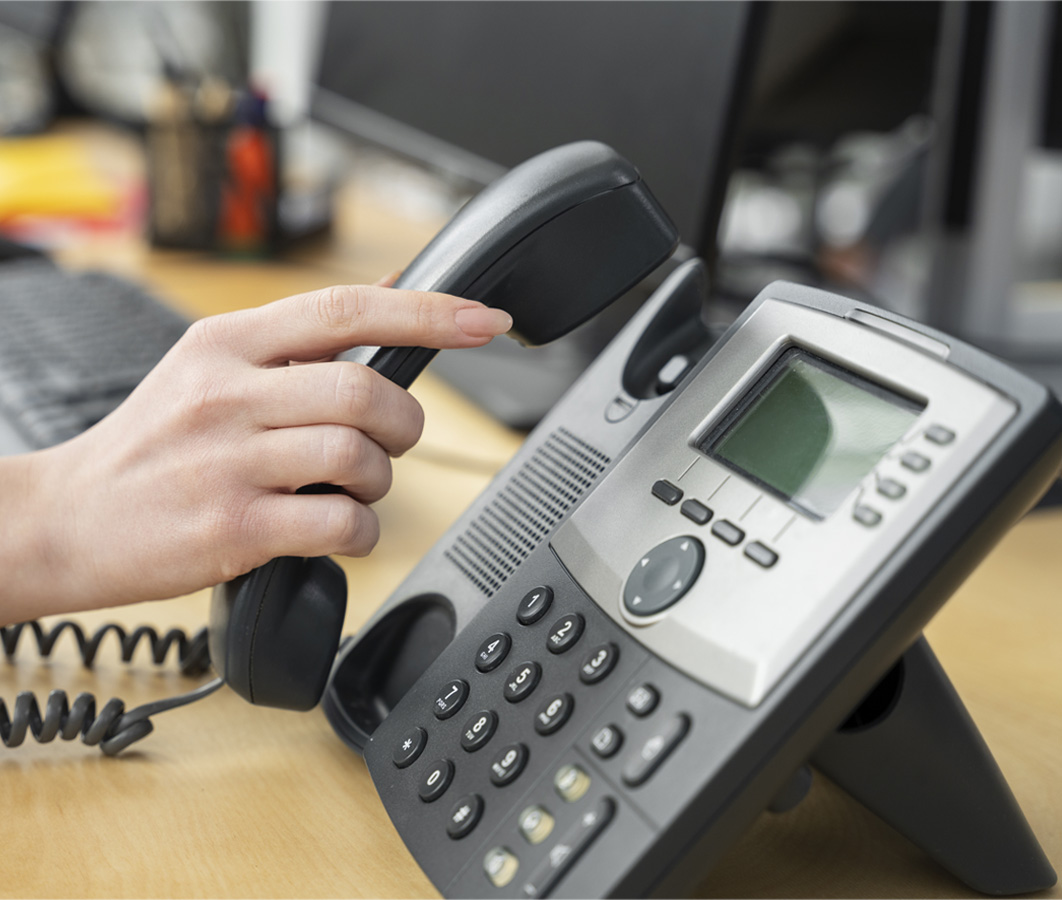 Alcatel Unified COM
Genesystel offers Alcatel managed and maintained hosted PABX.
The solution is designed to deliver from the simplest business requirements catering from work-from-home solutions, through to Enterprise and call-centre solutions including call reporting, call recording, Auto Attendant, fully automated call handling.
With managed PABX, companies can bring people together with the right information, in the right context, at the right time, enabling business users to solve critical business challenges quickly, improving their efficiently.
Our UC Premium Enterprise includes.
Softphone (Desktop)
Mobile app (both Apple & Android)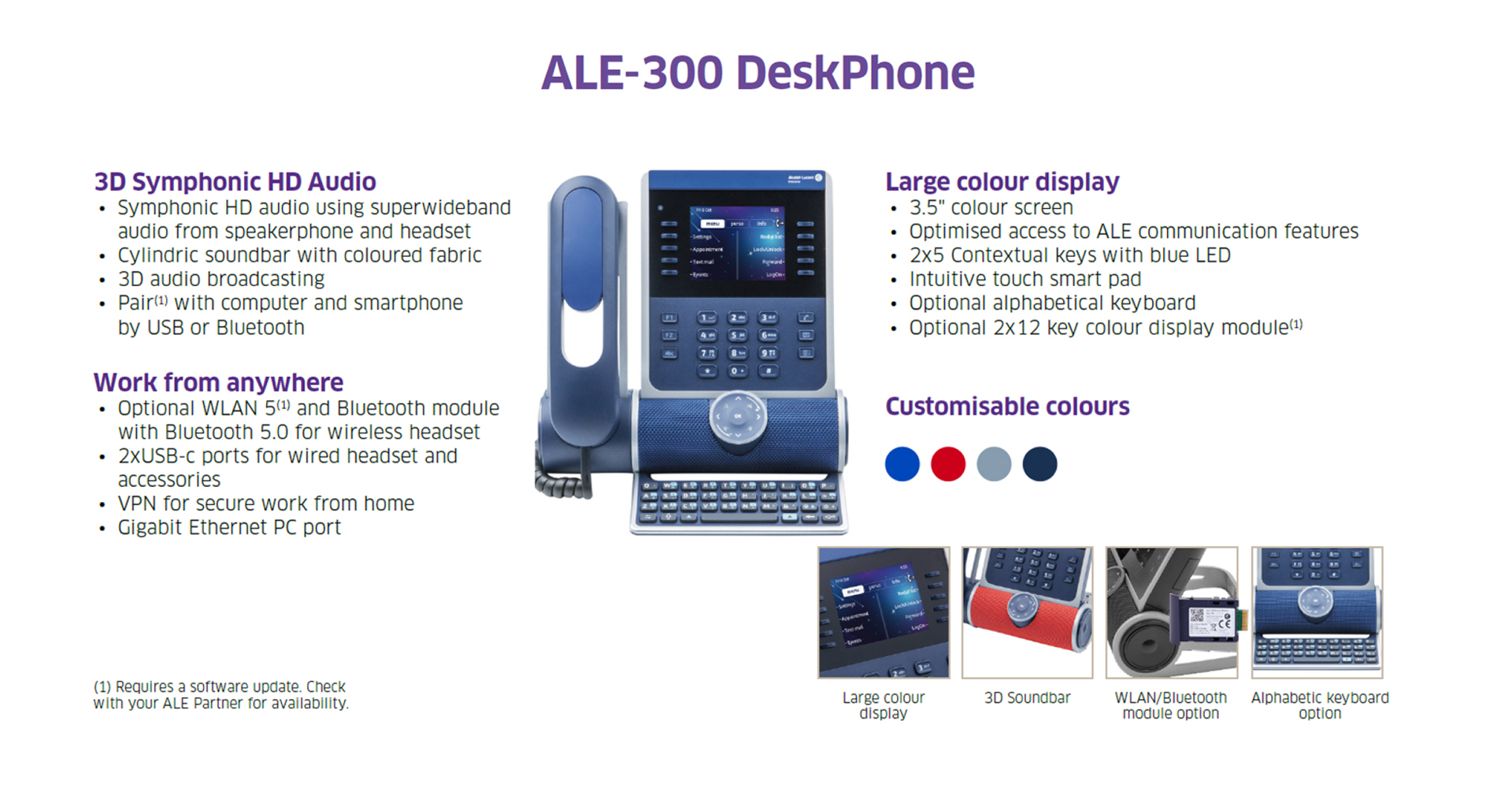 Product Specification Table
| | |
| --- | --- |
| Parameter | Specification |
| License | UC Premium |
| Handsets | Alcatel ALE-300 |
| Second Call management, Call forwarding, 3-way call, | Included |
| Calling Line Identification, Calling Line ID Restriction, Call-back on busy, Music on Hold | Included |
| Voicemail (notifications, calls), Voicemail to Email | Included |
| Softphone/Ms Teams Plug-in, Microsoft Outlook plug-in, Outlook/Office365 Contacts Sync, calendar and telephone presence (Office 365 and Google Suite) | Included |
| Scheduled Video and Audio Conferencing (max 120 users), ad-hoc web conferencing (add participants to a 1:1 call) | Included |
| Group chat Max - 300 | Included |
Enterprise-grade Telephony
Manage audio and video calls with advanced telephony features such as (groupware, multi-line, second call, conference etc.) thanks to a user-friendly and intuitive interface
Centralised Management
Easy provisioning and development using OmniPCX Enterprise Device Management. Geolocation support for emergency call
Managed in the Cloud
With GenesysTel's Hosted PABX System, you no longer need to invest in money into sophisticated hardware because your complete phone system is hosted and managed in the cloud
Microsoft Integration
Microsoft Azure Directory, Office 365 Outlook, and Teams for contact/group synchoronisation, directory search and making calls
Groupware Services
Collaborate easily between people in a group with meet-me conference, supervision, group call pick-up and hunting group (parallel, cyclic/sequential)
Application for smartphone (Android)
Stay connected with your business even when out of the office with the application on smartphone delivering equivalent services as on PC