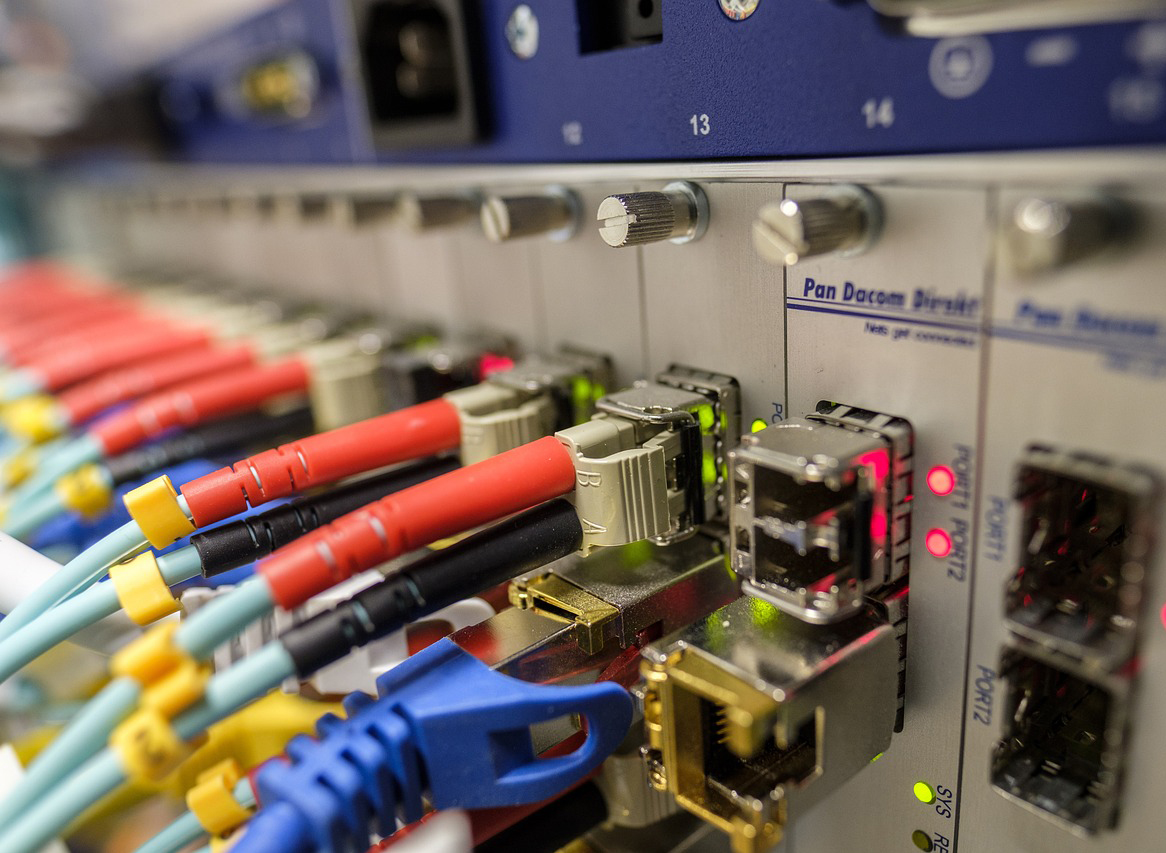 Fast Fibre 1000
FAST Fibre offers symmetric fibre-optic connectivity at either 1000 providing cost-effective access to TPG premium products and services for enterprises.
Its adaptability allows for customization to match your connectivity and business needs. With the 1000Mbps package, you have the flexibility to allocate bandwidth to up to four different services.
This means you can choose to dedicate the entire 1000Mbps to a single service like Unlimited Internet or distribute it as needed among various services such as Internet, IP VPN, SIP, or Eline. FAST Fibre can support a total of four services, offering versatility for your business requirements.
Benefits of Fast Fibre 1000Mbps
Speed
With Managed Internet you get high-speed connectivity of 1000mbps, so your business doesn't have to notice the slowing down of the internet during the hours of high demand.
SLA Commitment
We offer 99.95% end-to-end SLA agreement for dedicated voice services. Our services come with eSLA for quick service restoration too.
Failover Connectivity
With GenesysTel your business stays connected by enabling our Backup failover for smart connectivity.
Flexibility
You have the flexibility to dedicate the entire 1Gbps fibre-optic connectivity to a single service, such as unlimited internet, or distribute it among up to four different products.
Reporting Dashboard to Manage Performance
Automatic event notification when the links are down.
Real-time visibility of devices and links performance so your helpdesk does not have to rely on carrier or service providers
Support
GenesysTel offers you dedicated support for your business, 24/7, with the help of our team of highly trained network engineers.
Product Specification Table
Parameter
Specification
Access Network
TPG Fibre (MetroEthernet)
Access Type
Multi-Service
Number of Services Supported
Minimum 1 | Maximum 4
Services Supported
Included:

Unlimited Internet – IP-Line with flat-rate data

Optional:

IP/MPLS VPN – IP VPN (Single CoS or Multi (6) CoS)
Ethernet VPN – e-LAN (Single CoS or Multi (6) CoS)
Ethernet Line – e-Line (v3) – Traffic Class 3 (Intrastate b-end)
SIP Trunking – PAYG, National IV & Premium IV Plans

Bandwidth

Aggregate: 10000 Mbps (subject to CPE compatibility)
Per Service: Valid service bandwidths up to 1000 Mbps

Note: Services are provisioned at the ordered bandwidth and cannot burst Changes to speeds need to be carried out via an upgrade or downgrade

NTU

Carrier will provide an NTU.
With 4 customer-facing
10/100/1000/10000-BASE T ports
Dimensions: 250mmx180mmx43.6mm
Power: 240 vAC @ 11.5W

Genesystel SDWAN/SD-Internet NTU
Genesystel will provide an SDWAN/SD-Internet port for seamless auto failover feature without manual intervention and SDWAN connectivity for multiple sites
Auto-failover NBN TC-4 100/40
Included
Reporting Dashboard and Analytics
Complimentary Dashboard and Analytics for real-time visibility of both primary/backup link and their performances (Latency, Jitter, Packet loss)
Service Level Agreement
99.95% Availability SLA backed by Outage Restoration targets with rebates
Technical Support
24 x 7, 365 days per year