Phone Systems
Take Your Business to New Heights of Success with Seasoned Business Phone System Specialists
The world around you is running faster than Usain Bolt to acquire next-gen phone technologies. GenesysTel's NBN ready small business phone systems in Australia are ready to challenge today's world of business.
GenesysTel Brings to You a Range of Ericsson-LG and Avaya Business Phone Solutions.
Unlike the other dozens of small business phone system providers in Australia, GenesysTel are more than just Office Phone Systems for Small Businesses.
A gamut of versatile business phone system services is just the beginning of a new business journey. We give you more than just traditional business phone systems.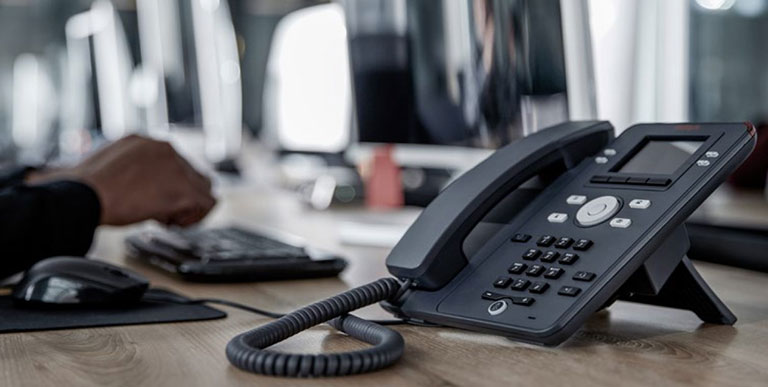 Professional Communication
Communicate professionally using Fortune 500 features extension dialing, auto attendant, ring groups, call recording and Internet faxing.
Team Collaboration
Make your team more efficient by empowering them to work together from wherever they are in the world with features such as web conferencing and video meetings.
Global Connectivity
Connect your team on a single communication system offering seamless mobile access.
Savings
Save up to 70% on operational costs while enjoying the benefits offered by SIP technology—that too without compromising on quality.
Which Business Phone System Is Right For You?
Contact us today to discuss your business phone system requirements. We can recommend a system that meets your needs and budget.
What is a business phone system?
This is a system that is operated from any point onmultiple lines and can have features like conference calling, call handling andtransferring, call metering and accounting, private and shared voice messageboxes, etc. This business phone system can likewise be conveyed as a hostedservice.
Business phone systems are of four types: Key PhoneType Business systems, Private Branch Exchange (PBX) systems, Voice over internet protocol (VoIP), andKSU-less phones.
Key Phone Type Business Systems – Thesephone systems can accommodate 5 to 40 extensions. The main part of this type ofphone system is a key system unit (KSU) that controls the entire phone.
Private Branch Exchange (PBX) systems–Thesetypes of phone systems have more than 40 extensions. These phone systems havebecome more compact and require less space for installation.
Voice over internet protocol (VoIP) Phonesystems – These telephone systems are the latest innovations in businessphone systems; they are quite popular and are valued high for reasons like thebest quality, low cost, and incredible features.
KSU- less Phones – These phone systemsare used when there are less than ten extensions.
What are the basic features of business telephone systems?
Some of the basic features of a business phone system include:
Auto-attendant feature: This feature ensures that inbound calls are always responded even when you are busy. This feature works as a stand-in receptionist and comes with a variety of customization tools.
Hunt group feature: In this feature, the incoming call is forwarded automatically to a first extension in the group, and then to the next extension if the first extension does not answer. This continues until the call is answered. Hunt group is important for inbound calls, such as sales and customer service inquiries.
Voice mail: This feature allows the caller to leave a long message, have multiple pre-recorded greetings, and easy access to messages anywhere and at any time.
Conferencing: This feature enables multiple extensions allowing multiple people for group discussions.
Hold music or hold message: This feature engages callers with music or some kind of message when they are placed on hold.
Caller ID: This feature displays the callers' phone number, location, and name. It is helpful for those who don't have time to attend every inbound call.
Microphone muting: This feature allows you to keep your phone on mute when there is a need to do so.
Headset enabled: A business phone must be able to work with a hands-free headset.
Speed dials or Redial: Speed dialing is a basic feature that every business must-have. It is far more efficient across the board than having multiple people search for numerous phone numbers every day. Redial is an important feature to be used during conferences or client calls if the phone gets disconnected.
Call Forwarding: With this feature, a person would be able to forward inbound calls to other phones like mobile phones, home phones, etc.
How do I select the right phone system for my business?
Not all phone systems would work best for a business; you need to ask few questions before choosing the best phone for your business.
Whether to use a traditional landline or take a subscription of a VoIP Service?
Whether to use full phone systems that come with a desktop or take virtual phones that can be activated on any computing device?
If you use VoIP, then whether get it hosted in-house or go for full cloud-based?
What could be the best business phone as per the industry, budget, no of employees, office location, and customer base?
Can I access caller details?
Yes, many business phone systems come with a caller ID feature, which gives you the caller's details. It displays callers' phone number, location, and name when you attend an inbound call.
Is my business phone system NBN ready?
GenesysTel has partnered with NBN broadband service providers to offer its customers the best possible NBN broadband and internet services at a low price.
What is the best small business phone system?
Ericsson-LG and Avaya Business Phone Solutions are the best. They are more than just office phone systems for small businesses.
How many phone lines does a small business need?
The number and type of phone lines you need is totally dependent on the type of business you have. For example, if you have a professional office, you will require a minimum of 10 business phone lines, if you have a small home office, you will require one phone line. If you have a retail shop, you will require a two-line system. If you have healthcare, regardless of size, you will require a minimum of five phone lines, and if you have the hospitality industry (hotel, restaurant, bar), you will require a four-line phone system.
What kinds of businesses benefit the most from a good phone system?
Almost all kind of businesses (large, medium, and small) can benefit from using smart business phone systems.
When is the best time to invest in a good phone system for your business?
You need to invest in business phone systems as soon as possible because technology is changing with time and at a rapid rate. Competition in business is becoming tougher with passing days. In order to thrive, it is important that you take the benefit of these new technological breakthroughs.
With an ability to share internet files, store data in the cloud, and offer hosted voice service, and these business phone systems offer heaps of benefits.
What is the difference between a business phone service and a business phone system?
Business phone services provide you with a few dedicated phone numbers which you can regularly use for the successful functioning of your business. You will find many local business phone service providers in your area who will be offering you great deals. They don't charge a high cost as compared to business phone systems and provide basic functions.
Business phone systems are full-fledged dedicated phone systems that facilitate businesses with numerous advanced features like automated routing, hold-music, voice mail, caller-ID, call forwarding, microphone muting, speed-dial, etc. These phone systems can be an on-site, hybrid, or hosted depending on your business requirements.
With business phone systems, you and your employees will be able to use smart phone apps to answer business calls. The best part of business telephone systems is that it supports VoIP telephony for businesses. There are numerous benefits of using the internet for voice calls. It allows a lot of customers to connect with you at the same time, and virtually, there are no busy lines. Even if calls increase beyond a limit, they can be added to a queue and answered after finishing of the ongoing calls. Given the competitive advantage, business phone systems are the best for businesses.