Business Internet Solutions
Business Connectivity Made Easy with GenesysTel's Business Internet Solutions!
Finding the right business internet service providers who understand your specific business requirements is like breaking the Da Vinci Code. This is why we've taken the guesswork straight out of the process by partnering with NBN broadband service providers and aligning you with the best possible NBN internet and broadband services at the lowest possible price.
GenesysTel offers affordable NBN business plans for small and medium-sized businesses that need fast and dependable internet speed. We can develop customized data solutions services to help you meet all your business needs and budgets. Our NBN internet businesses services offer some of the lowest prices in the marketplace, and our services are second to none.
Unleash Your Potential with NBN Business Plans Offered by Best High-Speed Internet Provider.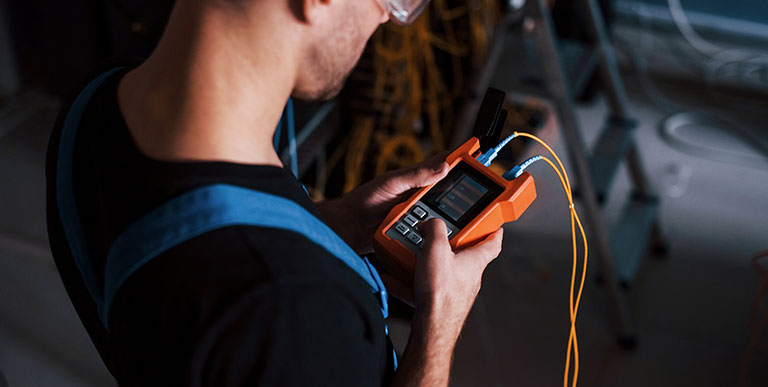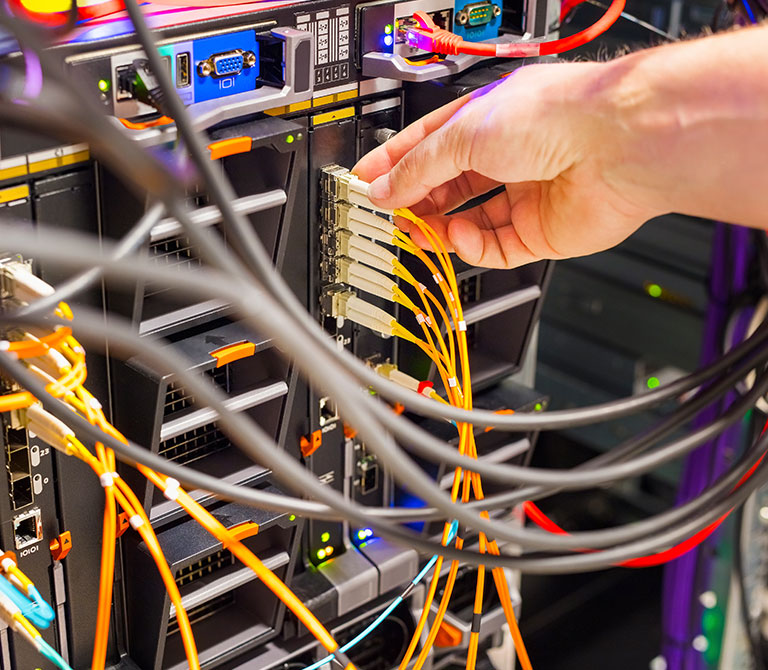 TPG Fibre 1000
Now you can beat your competitors by exploring high-speed internet data service through the TPG Fibre 1000 network by one of the top NBN Internet Network providers in Australia- GenesysTel.
TPG Fibre1000 is a Fibre Optic Broadband service offering 1000Mbps fibre-optic connectivity to businesses. It facilitates the smooth functioning of the business operations by offering high-speed internet connectivity to meet the data, internet, voice or cloud service requirements.
At GenesysTel every business can find an internet connection plan that suits its network requirements. We offer a wide range of Internet for Business plans that are flexible and can be tailored to meet the requirements of the business. Our team has helped many businesses in offering best class services and internet connectivity and our plans are specially designed for medium-sized businesses at a very affordable rate.
Get a personalised and cost-effective Internet for Business plan for your business from GenesysTel and go on a high speed of 1000Mbps at accelerating the growth of your business.
NBN Internet
Want to enjoy high-speed streaming and downloadingon the NBN network? Just connect with GenesysTel today and explore a wide range of plans that are specially designed for everyone needs.
What is NBN?
The National Broadband Network (NBN) is a data network project thatis initiated by the Government of Australiaand aims toprovide open internet network access to every household and business in Australia.
From given a wide pool of NBN Internet Providersin Australia, it is both difficult and important for theusers who need to select aNetwork Provider and plan that suits their needs.
We at GenesysTel,are a leading and experiencedNBN Internet Provider in Australia.We offer a variety of personalized and affordable plans that are designed for the needs of both Households and Businesses.
Our expert team has studied the various network requirements of both businesses and homesand designed some of the most cost-effectiveInternet for Business plans and Home NBN Plansthat ensure high speed downloading and streaming services.
Broadband and Business Internet
Which is better, ADSL, ADSL2 / 2+, DSL?
ADSL offers to speed up to 8,192kbps; ADSL 1 offers 1,500kbps speed, whereas ADSL2+ offers 24,000 kbps, which is currently the fastest speed. Furthermore, ADSL2+ is cheaper than ADSL 1 and hence, a better option.
Do I need NBN for Internet?
NBN is the team that offers internet services all over in Australia. NBN is responsible for providing wholesale services to phone companies and internet service providers who offer NBN plans to end customers and businesses across Australia. If you need high-speed internet services in Australia, you must contact NBN internet providers.
What is the monthly cost of business internet?
It depends on the NBN internet plans and the speed you want.
Here are some plans we offer at GenesysTel-
EFM plan for 10 MBPS Unlimited speed – $300.00/mo
EFM plan for 20 MBPS Unlimited speed – $400.00/mo
MBE plan for 10 MBPS Unlimited speed – $450.00/mo
MBE plan for 20 MBPS Unlimited speed – $540.00/mo
NBN plan for 12/1 MBPS Standard speed – $100.00/mo
NBN plan for 25/10 MBPS Standard speed – $120.00/mo
What are the benefits of business Internet plans?
The best part of the business internet is that they are often reliable and offer more security if internet access is important to your business. Other benefits include:
Better data transfer capabilities
Faster internet connection speed
Lower contention ratio (other internet users sharing the same server with you is generally lower, allowing greater connection speeds)
Greater efficiency (automating and streamlining online tasks)
Static IP addresses
Good tech support
Can I still use my landline phone with the NBN?
Yes, if you have an existing analog phone, it will continue to work on NBN fiber connections.
How many devices can I connect to NBN™ broadband?
If you have Fibre to the Premises (FTTP) or Wireless broadband, you are allowed to connect one device to the active data port via Ethernet cable. If you like to connect Fibre to the Premises (FTTP) or Wireless broadband to multiple devices, then all you need to do is connect an NBN™ ready WiFi modem.
Will my current modem/router work with NBN™ broadband?
If your modem/router is NBN™ compatible, then it will surely work with NBN™ broadband, but if it is not, then you will have to invest in an NBN compatible modem.