Many business owners face the challenges of securing their data and ensuring it is accessible when needed. A Managed Private Network is the perfect solution for those looking to optimise their network and prioritise services with a private, end-to-end IP VPN.   
The Managed Network delivers the highest levels of security for your critical information. It combats against threats like hackers, viruses and phishing attempts. Moreover, a private network is one of the most cost-effective solutions to protect your business from cyberattacks.  
A Private Managed Network Service enables your organisation to improve security compliance by managing government regulations as well as provided training on IT Security awareness that will keep you up to date with industry standards.   
Difference between Private and Public Networks? 
The debate for private and public networks has been a continuous and lengthy one. 
Which one is best for business smart grid communication needs? The answer depends on user convenience and needs.  
Managed Private Network:  A private managed network is created specifically for your company to ensure and maintain the highest levels of security. This means there are no other users of the same infrastructure sharing or stealing data.   
Private networks give utility control over the traffic and ensure there is always enough room for innovative grid communications. Additionally, businesses can access the network without any monthly fees and enjoy a higher level of security than other systems because they can privately own it.  
Public Network:   A public internet connection has thousands of users that use the same infrastructure freely. This creates a vulnerable network, where data is easily and often hacked, spammed, and shared with other unknown Internet users without consent since there are no strong security measures in place.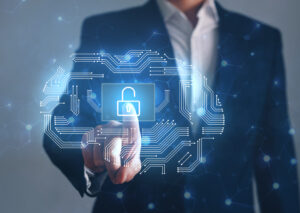 What exactly makes a Managed Private Network attractive? 
In today's digital era, security carries utmost importance as users inevitable don't want to be stalked by anyone. There's no denying from the fact that Private Network has become a need for many people out there who are constantly on their phones or laptops all day long.  
A private network is a system designed to keep the identity of its users discreet. It uses several networks that employ various security protocols in order to maintain confidentiality for all parties involved.  
Here are some of the key benefits offered by Private Network:  
Improves Your Connection Speed:  

 
For a business to stay competitive, they need an internet connection that can work without congestion. However, these connections often struggle with increased Zoom calls and bandwidth usage as the number of employees continues to grow.   
If your company is struggling with slow internet service, installing a private wireless network can help! With the addition of this new technology, you will see an improvement in connection speed and protection. Not only does it protect sensitive information, but it also helps improve user's bandwidth consumption.  
Protect Your Business Information:  

 
Every business is required to store a lot of sensitive information or may need that extra layer of security to protect personal and client data. In that case, a Managed Private Network is a great way to secure your company and protect sensitive data.   
According to a recent report of the Australian Cyber Security Centre (ACSC), every day, an average of 164 cyber-attacks reports are registered, which means one report every 10 minutes. In such cases, a VPN (a virtual private network) can give you the freedom to hide your IP address from ISPs and protect all of your personal information.   
An excellent private managed network provider will also offer you strong encryption that prevents third parties, such as hackers, from accessing sensitive data on a network or device with Wi-Fi access points. 
More Efficient and Inclusive Communication System 

 
Unlike public networks, private networks allow you to have more effective and secure conversations that do not need the overhead of in-person meetings. In this network, conversations and collaboration can be carried out online, which reduces the time required for holding meetings or email threads.   
Furthermore, advanced searching enables users to find information quickly with tags and keywords explicitly meant for their needs. It means you can quickly access all related material, such as files on different websites.  
If you are a small business owner, you might know how difficult it is to spend money on your critical business data security. But thankfully, GenesysTel is an authentic private network service providers that can assist along with other trusted companies. 
It is best to look for extra benefits in the network provider's package such as repair and maintenance, good discounts, pocket-friendly subscriptions, or anything else you may need.  
Boost Workforce Performance and Saves Time 

 
Private networks are crucial for improving the efficiency of business processes and workflows. Instead of waiting around to see if changes have been made, employees can get feedback immediately after submitting it on a private network. This, in turn, allows them to make any necessary changes quickly so that everyone involved can save time.   
Private network is the perfect solution for companies that need a high-performing, secure and flexible network. As performance-critical applications move into edge environments in corporations, more businesses are looking to build their own networks instead of purchasing them from ISPs.  
If you're wanting to explore this service and know more about private network service opportunities, GenesysTel is the right solution for you. We are a leading Managed Private Network Service Provider in Australia that offers customised business solutions to diverse clients across different spectrums and industries. We meet the criteria above and seek to provide you with the best service so you can focus on you can focus on your business. 
Why your business should look at GenesysTel's Managed Private Network Services?
Secure, reliable, and low-latency network that is immune to disturbances from public operators.  

 

Increases workforce productivity by providing fast access to information benefits and novel opportunities. 

 

Very low latency issues and excellent coverage can be achieved at an affordable cost within a large area

 
If you are interested in learning more about how GensysTel service could benefit your organisation or want to find out more information about our future plans for expansion into new markets then contact our team today at [email protected]